With the goal of physical distancing front of mind, the spaces in the middle school are being reimagined to keep students and staff safe.
Chorus students above warm up their bodies and voices in the cafeteria before having class there.
Physical Education students below spend time in the gym on a lesson before heading outside on fair days for "walking and talking" on the track, giving them ample fresh air, sunshine, and exercise.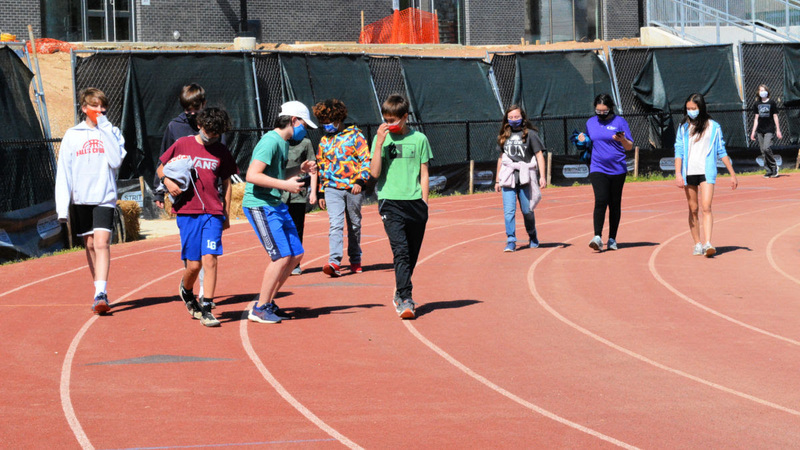 ---
FCCPS Photos/Carol Sly