Mt Daniel teacher Nan Hof honored as the Washington Capitols Educator of the Year. Check out the Caps hockey game tomorrow at 1pm to see her recognized on the Big Screen!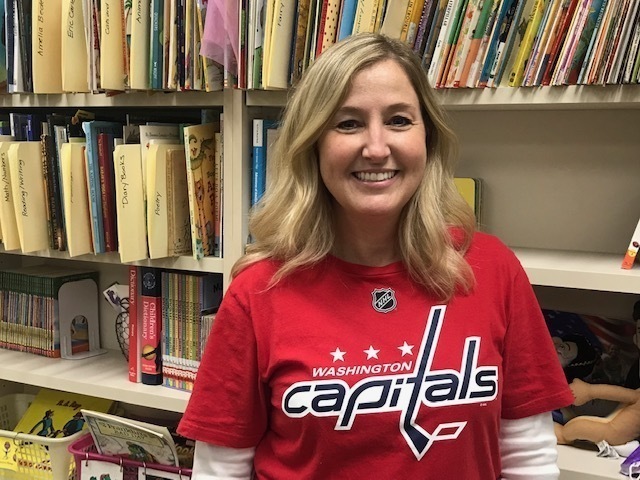 FCCPS is hiring Substitute Teachers!! Ideal job for stay-at-home parents, retirees, college and graduate students!! Apply Today:
www.fccps.org/jobs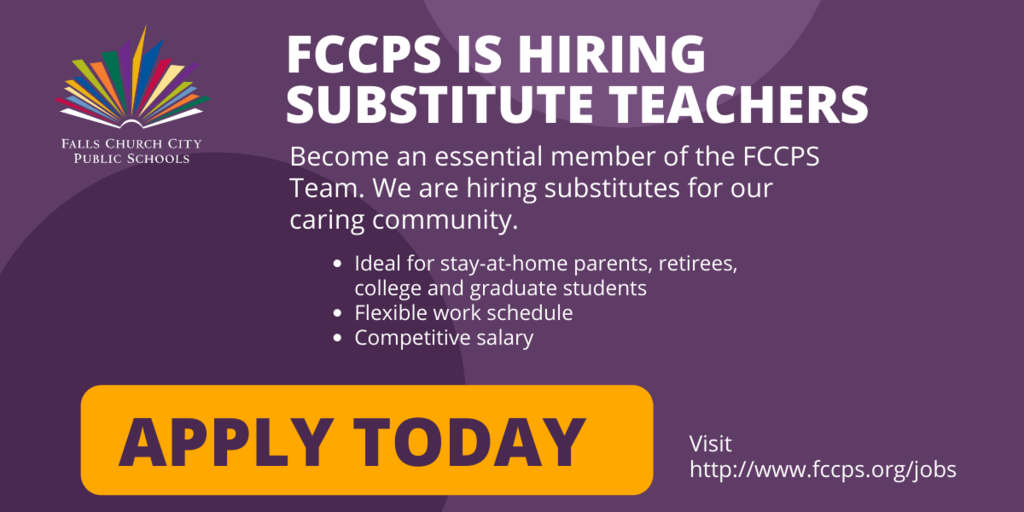 Attention Huskies! The MEHMS front office handed out about 20 masks this morning and the Transportation Department also handed out several masks on the bus. We don't mind providing the occasional mask, but please try to bring your own each day. Thanks for being safe and responsible Huskies!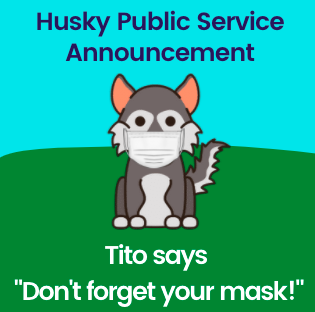 Beginning tomorrow, Wed., 9/22: Due to bus overcrowding — the MEHMS/MHS bus stop at Ellison St. and Kent St. has been removed from Bus I in the AM only. Instead, Bus M will stop at Ellison St. and Kent St. at 7:26 a.m. Students will continue to ride Bus I home in the PM.

For the 2022 School Year, Falls Church City Public Schools achieved the rank of #1 in Best School Districts in Virginia by Niche.com!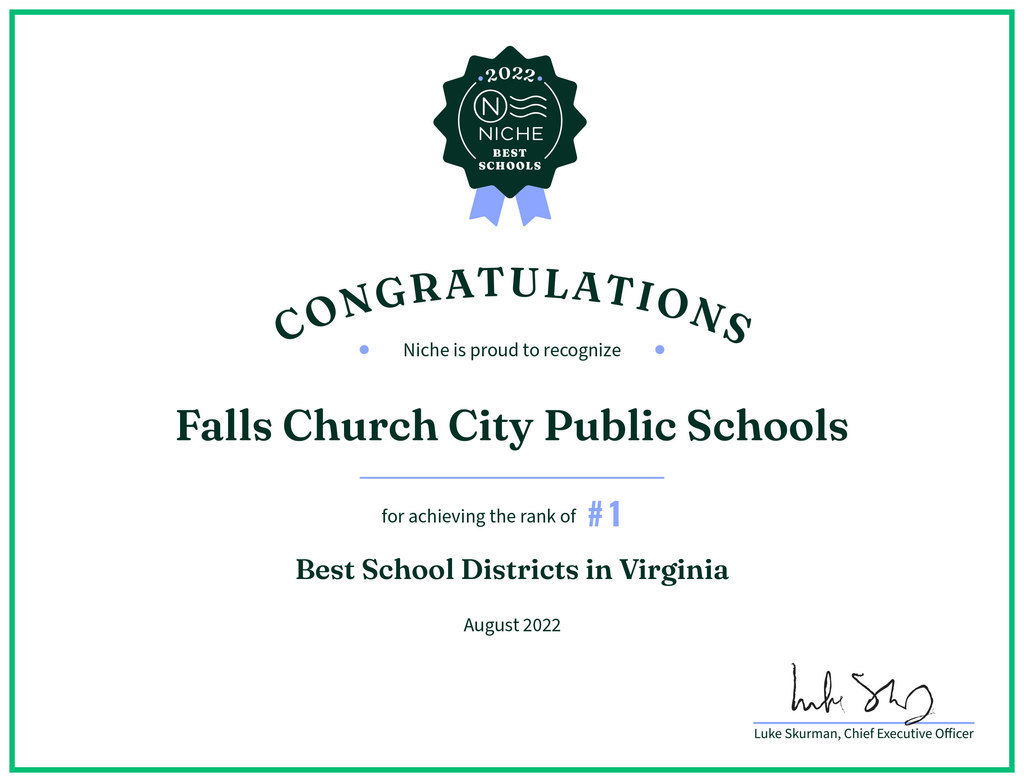 Meridian High School announced today that Brian Parke will be the new Mustangs Athletics Director beginning October 1st. Parke is currently AD at Forest Park High in Woodbridge, VA. Welcome Brian!
https://www.fccps.org/article/530205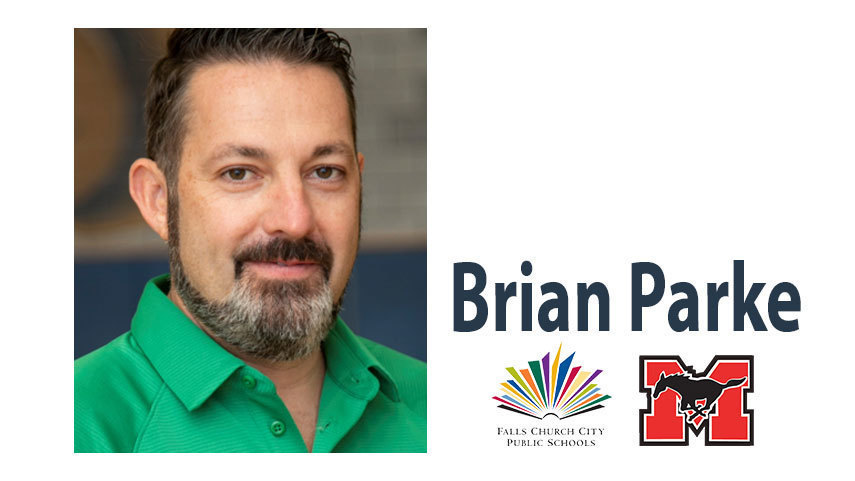 An important message from FCCPS Transportation: Many School Bus Routes have been updated today, September 7. If your student rides the bus, please check the website
www.fccps.org/bus
for possible time changes, and/or stop order changes to your route.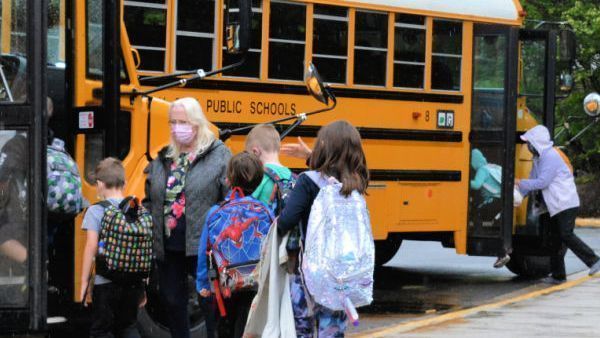 In his first update of the new year, Supt Peter Noonan celebrates the end of Week 1, explains FCCPS mitigation efforts, and how "Pausing," Quarantines, and Contact Tracing will work. Plus guidance over the long Labor Day/Rosh Hashanah break.
https://www.fccps.org/article/526641

An Important Message from FCCPS Transportation: Many School Bus Routes have been updated. Please check the website
www.fccps.org/bus
for possible time changes and stop order changes to your route.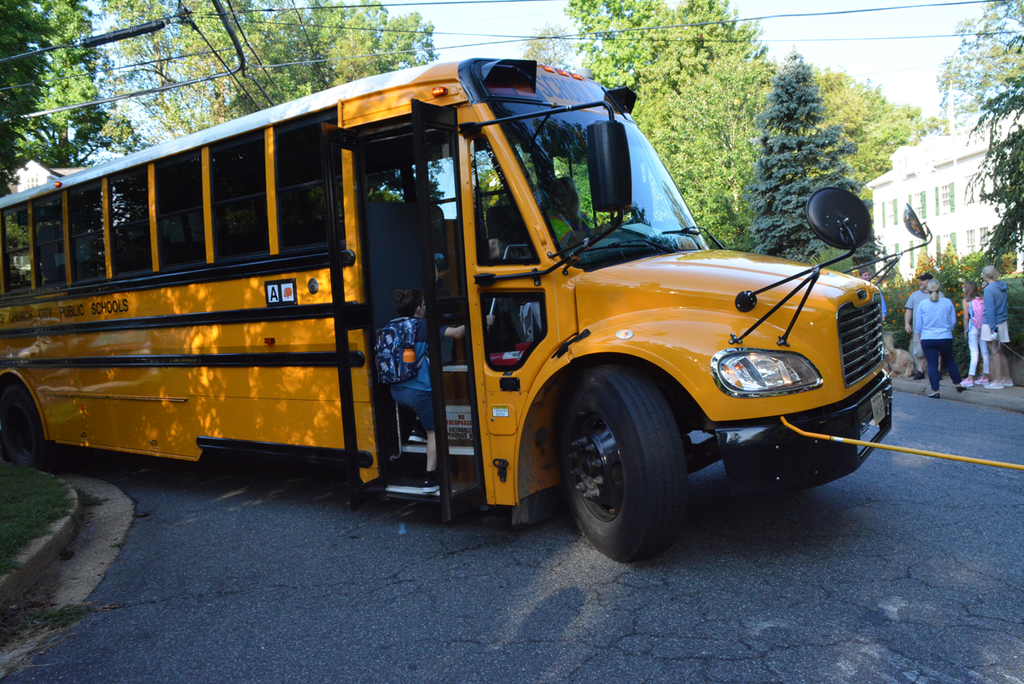 The newest Huskies are In The House! Rising 6th Graders are logging in to their laptops for the first time, finding their way around, and setting up their lockers! Welcome to the pack!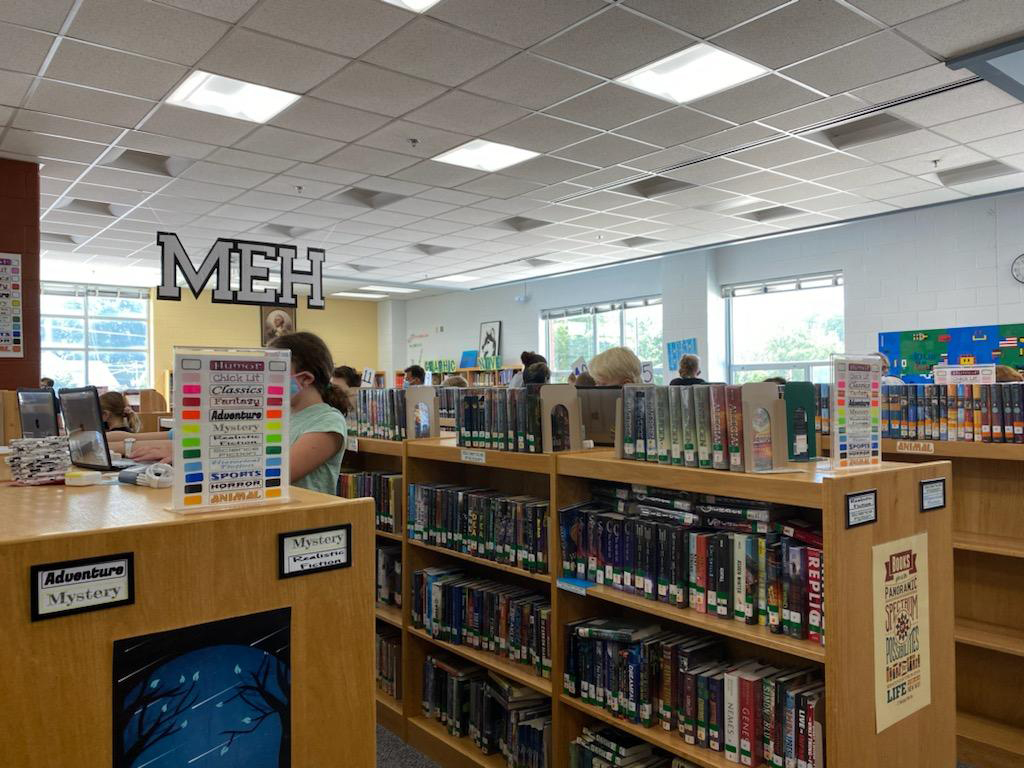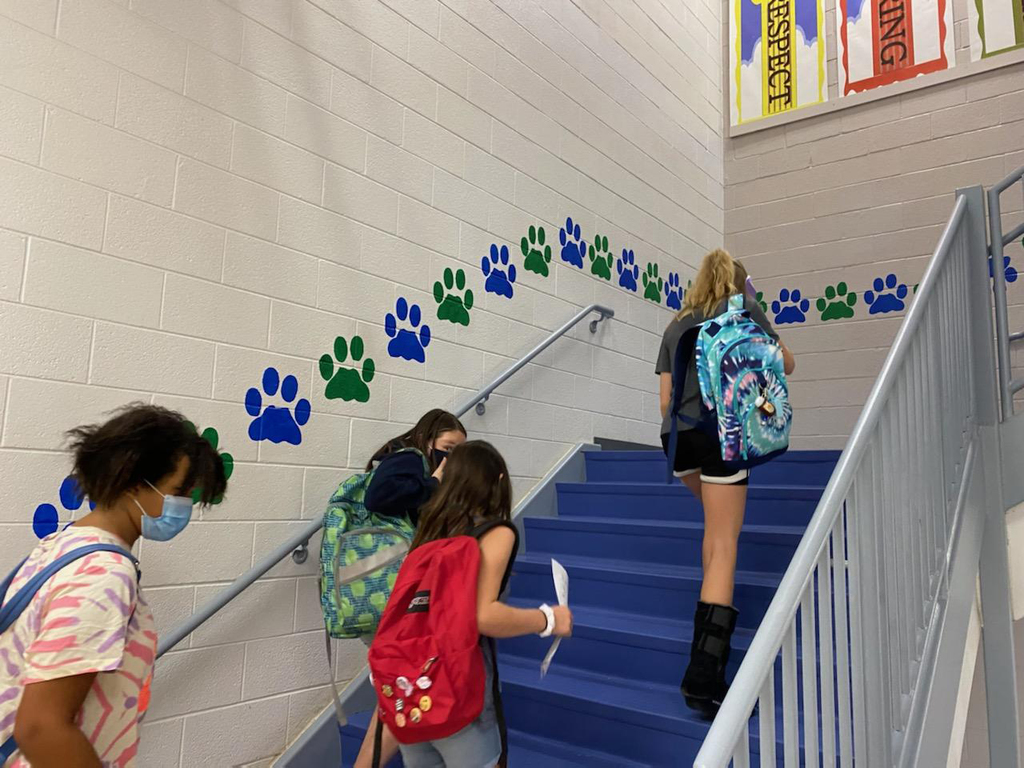 Superintendent Peter Noonan is kicking off the annual FCCPS Convocation...the 1st in 24 months. "It is so great to be back...all together!" #RootsResilienceRenewal #TeamFCCPS #BetterTogether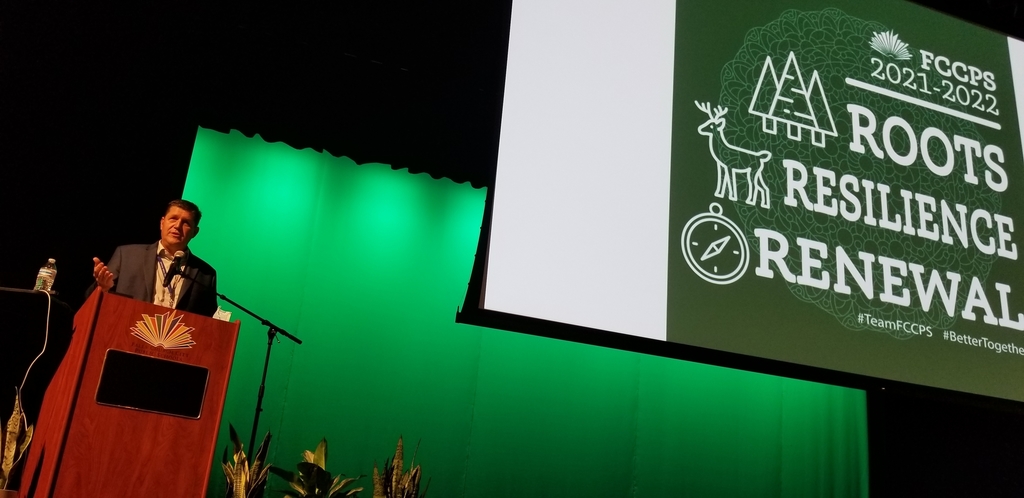 All FCCPS Elementary and Secondary school bus routes are now posted. ACC route coming soon. IMPORTANT NOTE: All FCCPS routes are subject to change within the first two weeks of school to make load balancing adjustments to serve our community better.
https://www.fccps.org/bus

The FCCPS Back to School Virtual Town Hall w/ Superintendent @PeterNoonan will get underway in about five minutes - 7:00 p.m. You can watch live on the FCCPS YouTube channel:
www.YouTube.com/fccpsorg

The final FCCPS POP-UP Registration event is tonight from 4 pm until 8pm at Oak Street Elementary! Registrars can answer all of your questions + grab some schools supplies, masks, and snacks! #BetterTogether #RootsResilienceRenewal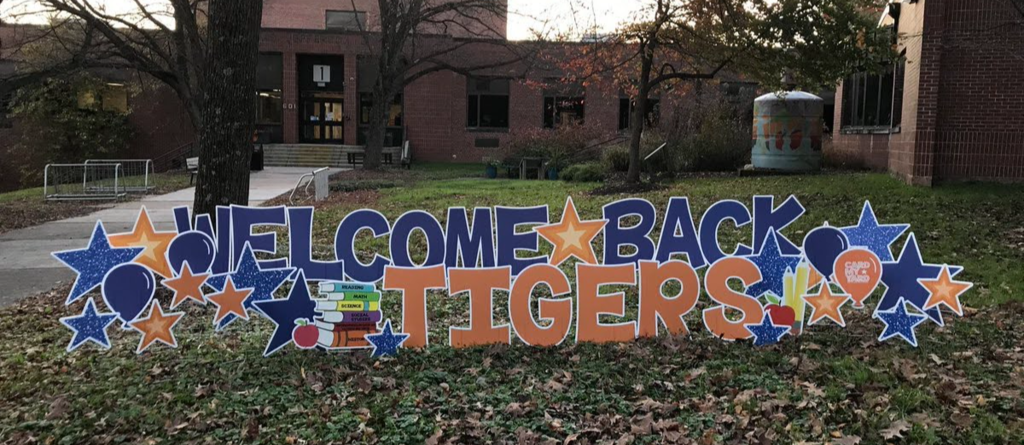 REMINDER: POP UP FCCPS REGISTRATION THIS WEEKEND! Saturday - 9:30 a.m. - 2:00 p.m. Berman Park Pavilion (Ellison Street) Sunday - 10:00 a.m. - 1:00 p.m. Falls Green Apartments Clubhouse 501 Roosevelt Boulevard Monday - 4:00 p.m. - 8:00 p.m. Oak Street Elementary


Due to numerous downed trees in Falls Church, there may be transportation delays for students attending the Jumpstart program at Mary Ellen Henderson Middle School. We appreciate your patience as we pick up their students today.

The Henderson middle school After Schools Activities Program (ASAP) will remain closed for the 21-22 school year. Due to a steady decline in enrollment before Covid and now the requirement for social distancing, ASAP will not be able to re-open. Henderson will offer after school clubs and a late bus for students, and the Community Center will have a drop in program for middle school students.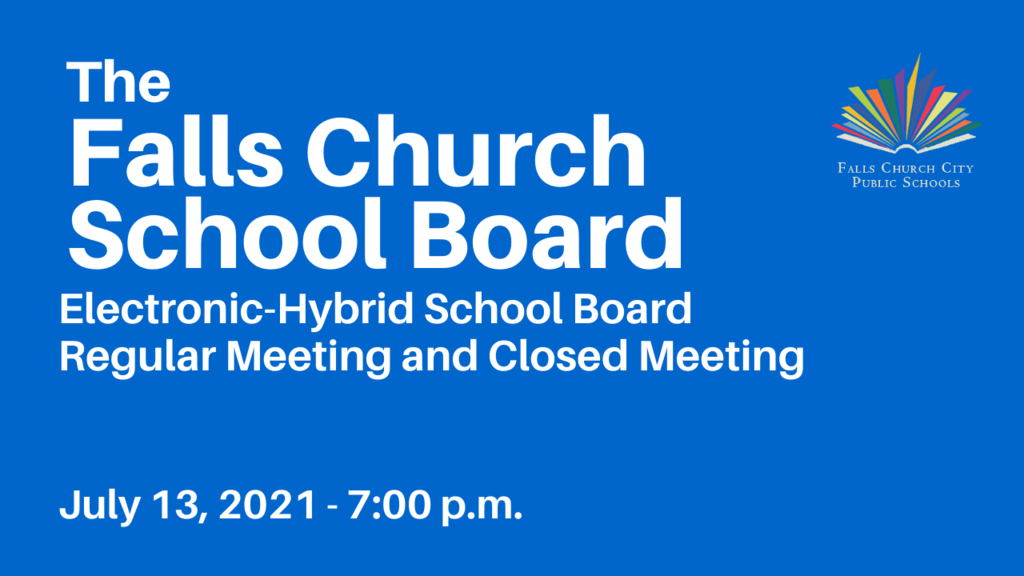 Dr. Noonan's Friday Note this week provides updates regarding summer school, the instructional models for 21-22, Teacher Appreciation eek, and a few other important reminders.
https://www.fccps.org/article/450831