The FCCPS Back to School Virtual Town Hall w/ Superintendent @PeterNoonan will get underway in about five minutes - 7:00 p.m. You can watch live on the FCCPS YouTube channel:
www.YouTube.com/fccpsorg

The final FCCPS POP-UP Registration event is tonight from 4 pm until 8pm at Oak Street Elementary! Registrars can answer all of your questions + grab some schools supplies, masks, and snacks! #BetterTogether #RootsResilienceRenewal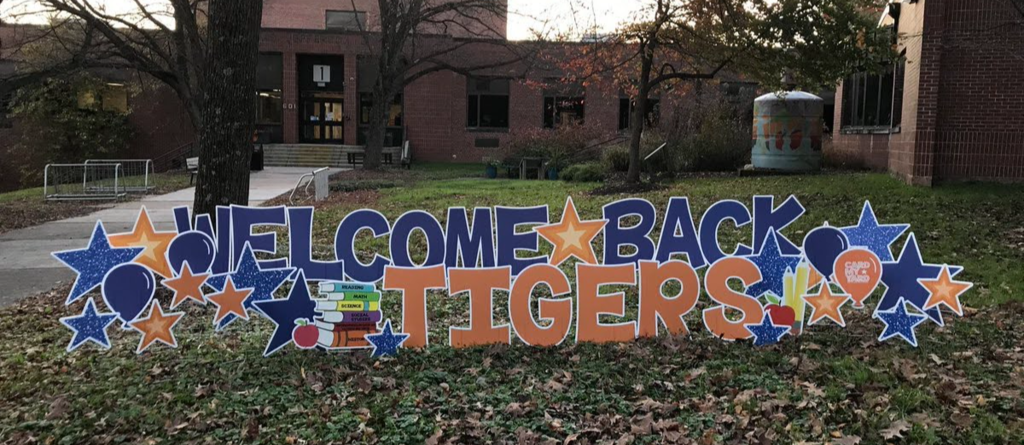 REMINDER: POP UP FCCPS REGISTRATION THIS WEEKEND! Saturday - 9:30 a.m. - 2:00 p.m. Berman Park Pavilion (Ellison Street) Sunday - 10:00 a.m. - 1:00 p.m. Falls Green Apartments Clubhouse 501 Roosevelt Boulevard Monday - 4:00 p.m. - 8:00 p.m. Oak Street Elementary


Due to numerous downed trees in Falls Church, there may be transportation delays for students attending the Jumpstart program at Mary Ellen Henderson Middle School. We appreciate your patience as we pick up their students today.

The Henderson middle school After Schools Activities Program (ASAP) will remain closed for the 21-22 school year. Due to a steady decline in enrollment before Covid and now the requirement for social distancing, ASAP will not be able to re-open. Henderson will offer after school clubs and a late bus for students, and the Community Center will have a drop in program for middle school students.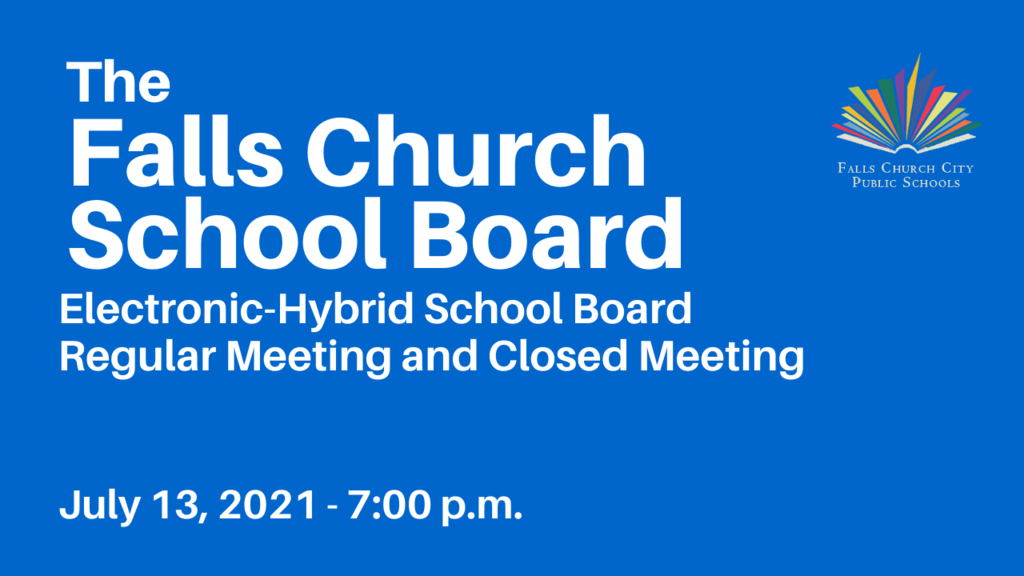 Dr. Noonan's Friday Note this week provides updates regarding summer school, the instructional models for 21-22, Teacher Appreciation eek, and a few other important reminders.
https://www.fccps.org/article/450831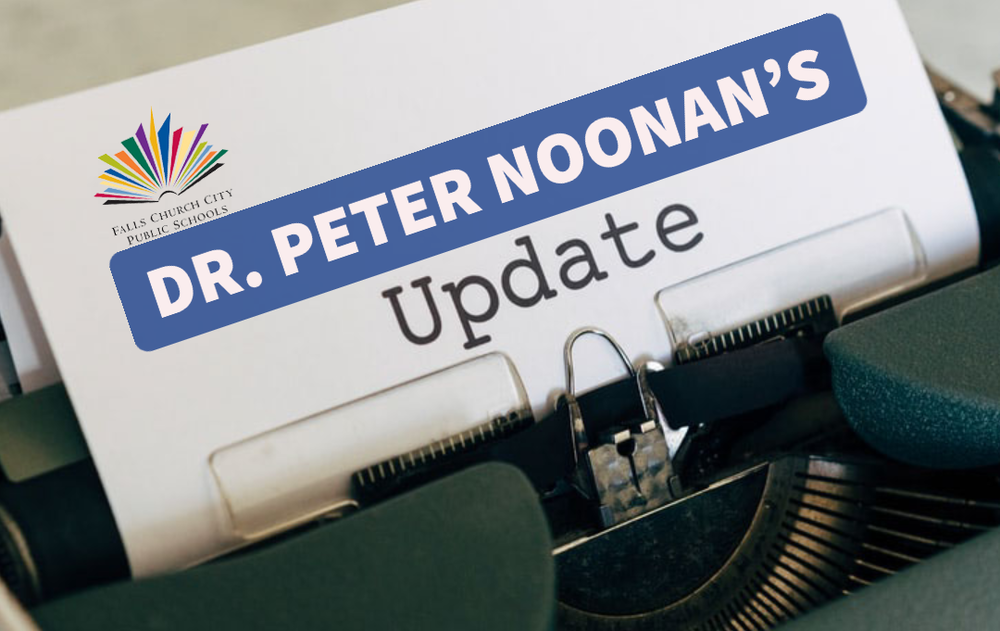 Joint PTA Meeting Tonight at 7:00 p.m., there is a joint PTA meeting by Zoom. Items for discussion include planning for Staff Appreciation Week in early May and a host of year-end activities. Please check your PTA newsletters for the link and jump into your great PTA!

he Falls Church School Board has appointed Tinner Hill Heritage Foundation President and Founder, Edwin B. Henderson, II as interim school board member to fulfill the term vacated by Shawna Russell earlier this year. Mr. Henderson will serve until the end of the year.

On the precipice of Spring Break, Dr. Noonan offers brief thoughts. "I hope that next week brings a sense of renewal, hope, and light for you as spring is here, and the outlook for the future appears to be very bright for our Little City."
https://www.fccps.org/article/428363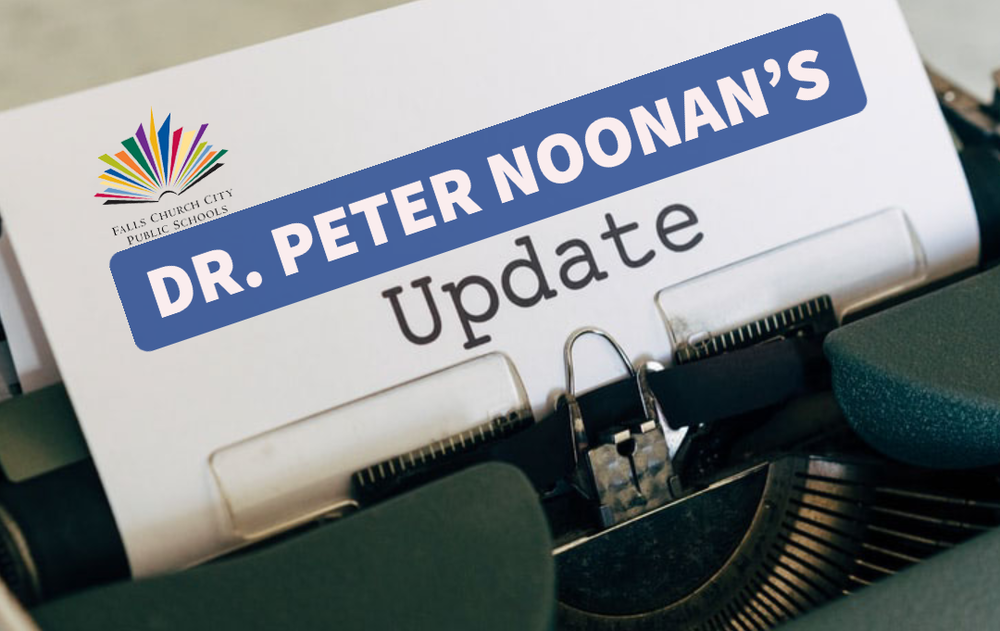 Secondary Parent Alert: Bus J Broke down - replacement on its way within 10 minutes - significant delay. Other delays - Bus K, L, M, & N (because they were behind the broken down bus)

One week closer to Spring Break and the expansion of in-person learning, Dr. Noonan's Friday Update is packed with Elementary Full Day Plans, Secondary Learning Expansion Updates, and important Community Vaccine Updates! Have a great weekend!
https://www.fccps.org/article/424209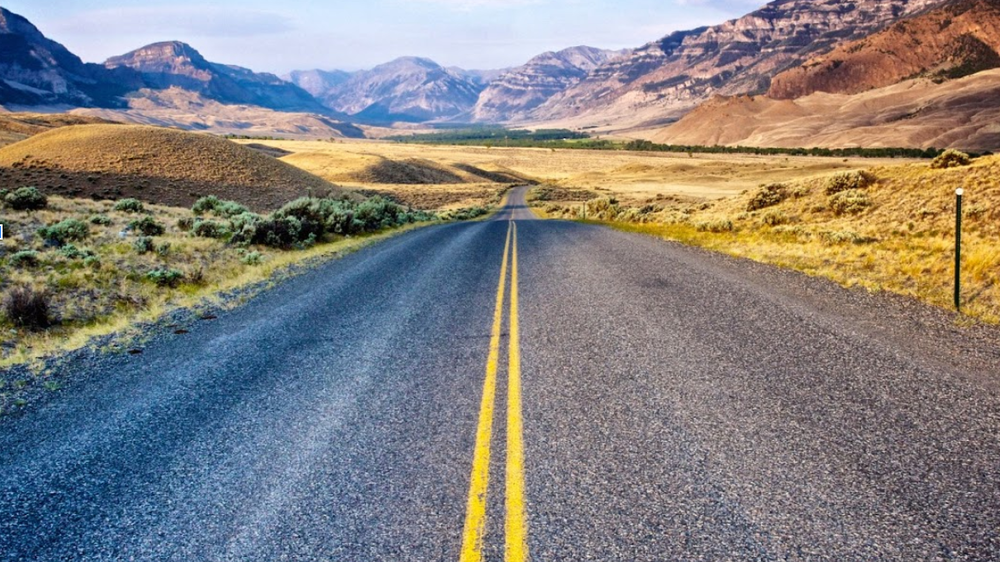 An FYI - No cause for alarm - Emergency Personnel from Falls Church and Arlington are using the OLD high school for training today - prior to the building being torn down in the coming weeks.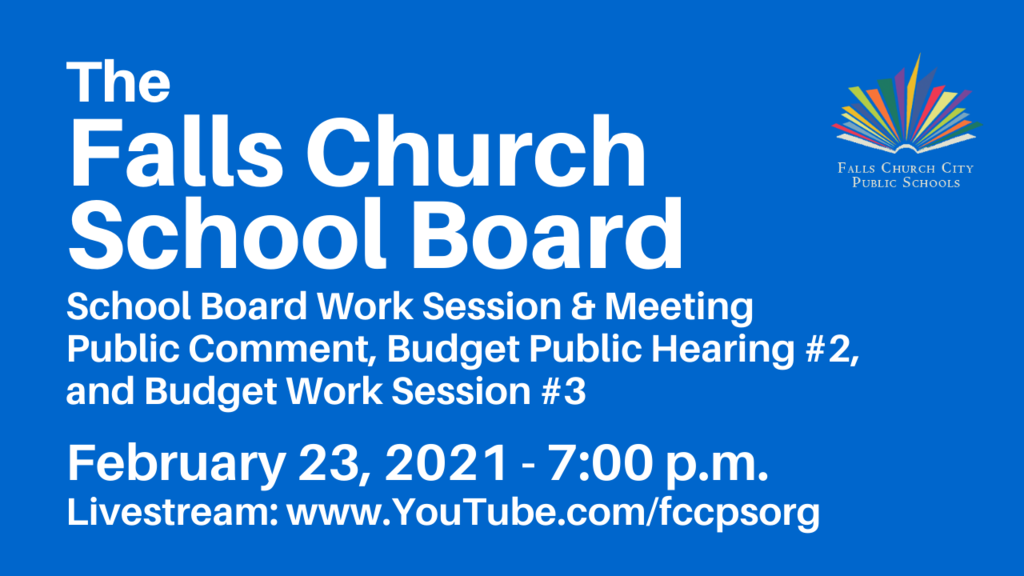 Falls Church City Public Schools will remain in virtual learning for all cohorts of students, including Cohort 1, on a normal schedule tomorrow February 19, 2021.

As part of FCCPS "Our History Matters" series, a panel discussion on the topic "How I Got Here" is about to begin. Watch live on the FCCPS YouTube Channel:
www.youtube.com/fccpsorg

FCCPS School Bus Routes are now available in advance of next week's return to school for students.
www.fccps.org/bus

Falls Church City Public Schools will move to virtual learning for all cohorts of students, including Cohort 1, on a normal schedule tomorrow February 18, 2021. All buildings will be closed to staff and students.

Falls Church City Public Schools will operate on a normal schedule today - February 11, 2021